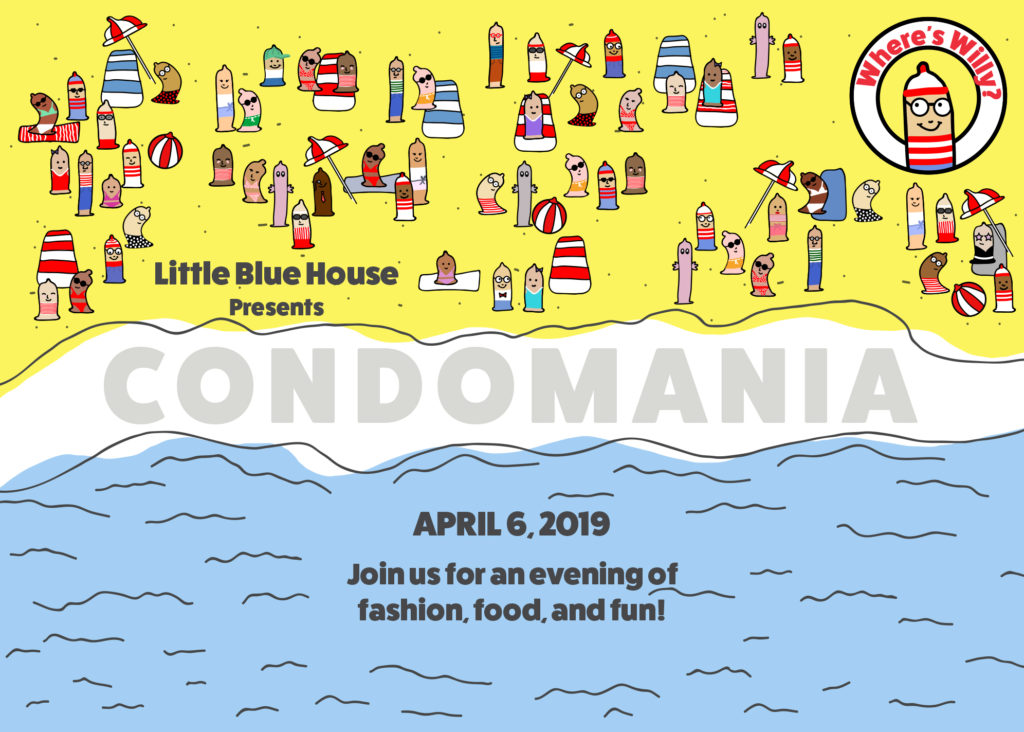 Join us for our 2nd annual Condomania on April 6, 2019! The event will be held at the Dennis R. Neill Equality Center at 7pm. Click here to purchase tickets or a sponsorship!
Would you like to make a design this year? Click here to download the information and entrance form.
WHEN: Saturday, April 6, 7pm
WHERE: Dennis R. Neill Equality Center, 621 E. 4th St, Tulsa
WHAT: Party and Condom Fashion Show!
HOW: Click to purchase tickets (student and young professional rates available!)
Hors d'oeuvres and a cash bar available.
That's right-we went there. Again. Because sexual health and reproductive freedom is important! And besides, everyone loves a safe-sex fashion show.
CONDOMANIA is the safest fashion show you'll go to in Tulsa! 😉 The event features models presenting original fashions made out of condoms!
Through Condomania we tell our community that:
• Sexual health is an important part of overall health
• Sexual health should be discussed and promoted
• Our community will not be bullied into silence and shame around universal issues of sexuality and reproductive health.
We hope you will join us in April for some fashion, food, and frivolity featuring condoms as wearable art!
We will have booths from Planned Parenthood and Take Control Initiative showcasing Tulsa area partners in safe sex at the event. If you are interested in having a booth, please contact Linda.
Contact Linda with any further questions!