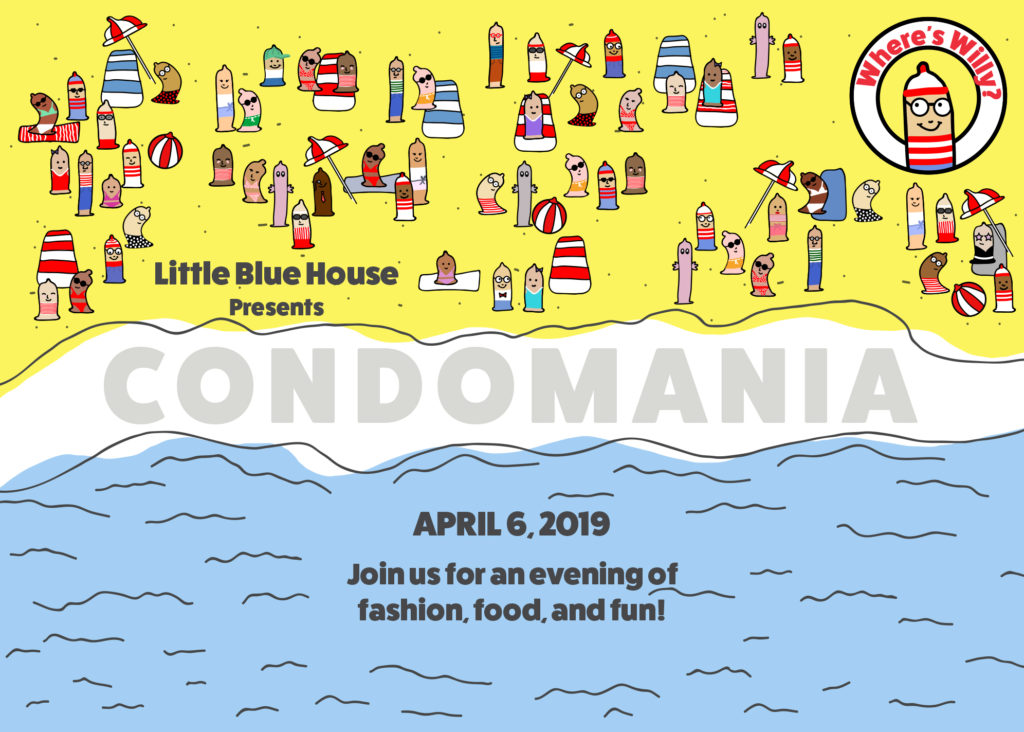 Join us for our 2nd annual Condomania on April 6, 2019! The event was held at the Dennis R. Neill Equality Center at 7pm and featured a NEW EVENT: Lip-Sync Contest. Thanks to all who came out and supported the Little Blue House!
This year's winner is Veronica Foster! She is pictured below in her own design:
All the designs from 2019!
That's right-we went there. Again. Because sexual health and reproductive freedom is important! And besides, everyone loves a safe-sex fashion show.
CONDOMANIA is the safest fashion show you'll go to in Tulsa! 😉 The event features models presenting original fashions made out of condoms!
Through Condomania we tell our community that:
• Sexual health is an important part of overall health
• Sexual health should be discussed and promoted
• Our community will not be bullied into silence and shame around universal issues of sexuality and reproductive health.